925 Sterling Silver Expandable Bangle
925 Sterling Silver Expandable Bangle Plain Silver BraceletsSilver BraceletsBracelets Jewellery Categories Home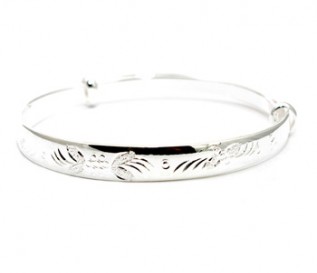 A Solid 925 Sterling Silver Expandable Patterned Bangle. The bangle has a beautiful Floral Pattern. The expandable nature of the bangle makes it easy to slide through.
The diameter of the bangle is 6cms when not expanded.
All our Jewellery designs can be Custom Made in any carat and/or colour of Gold or in Platinum and can be made using different Gemstones. Please contact us at info@celestelondon.com for any enquiry.