925 Silver Fan Ring
925 Silver Fan Ring Plain Silver RingsSilver RingsRings Jewellery Categories Home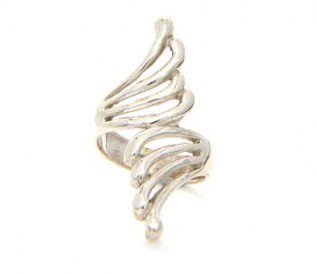 A 925 Sterling Silver Fan Ring.
The ring is available in Size O and Size Q. Please mention the size in the Comment box at the time of checkout. 
All our Jewellery designs can be customized in any carat and/or colour of gold or in platinum and can be used making different gemstones of different sizes in any ring size. Please contact us at info@celestelondon.com for any enquiry.