925 Sterling Silver Needle Earrings
925 Sterling Silver Needle Earrings Plain Silver EarringsSilver EarringsEarrings Jewellery Categories Home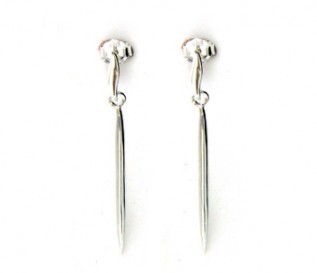 Contemporary 925 Sterling Silver Earrings in a 'Needle' Design.
The earrings are 3.1cms long (from the post to the base of the earring).
All our Jewellery designs can be Custom Made in any carat and/or colour of Gold or in Platinum and can be made using different Gemstones. Please contact us at info@celestelondon.com for any enquiry.