925 Silver Rings Bracelet
925 Silver Rings Bracelet Plain Silver BraceletsSilver BraceletsBracelets Jewellery Categories Home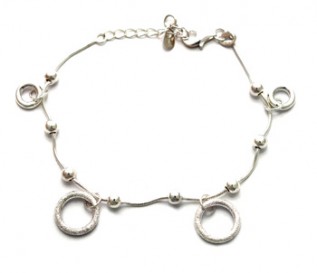 A Beautiful 925 Sterling Silver Bracelet with Polished and Brushed Finish round silver rings hanging down from a delicate sterling silver chain.
The bracelet is 7.75 inches long (including an extender chain of 1.25 inch).
All our Jewellery designs can be Custom Made in any carat and/or colour of Gold or in Platinum and can be made using different Gemstones. Please contact us at info@celestelondon.com for any enquiry.