925 Silver 8 Links Bracelet
925 Silver 8 Links Bracelet Plain Silver BraceletsSilver BraceletsBracelets Jewellery Categories Home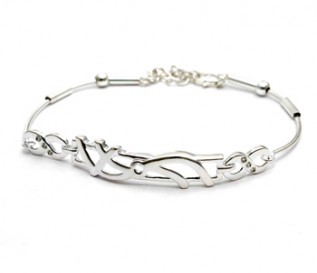 A Contemporary Design 925 Sterling Silver Flexible Bangle Style Bracelet. The abstract design silver disc is held by the stiff curved chain on the both ends so that the bracelet sits in a shape of a bangle on the wrist.
The total length of the bracelet is 8 inches (including an extender chain of 1.5 inches).
All our Jewellery designs can be Custom Made in any carat and/or colour of Gold or in Platinum and can be made using different Gemstones. Please contact us at info@celestelondon.com for any enquiry.