14k Gold Opal Earrings
14k Gold Opal Earrings Gold Gemstone EarringsGold EarringsEarrings Jewellery Categories Home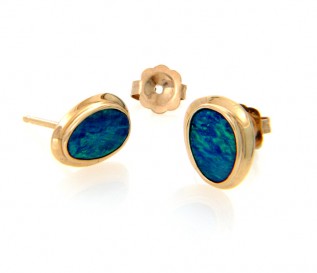 Beautiful 14k Yellow Gold and Opal Stud Earrings. The Green/Blue Opal Gemstone is set in a Stylish 14k Yellow Gold 'Pebble' Design.
The earring is 0.9cms long and 0.7cms wide.
Opal is the Birthstone for October.
All our Jewellery designs can be Custom Made in any carat and/or colour of Gold or in Platinum and can be made using different Gemstones. Please contact us at info@celestelondon.com for any enquiry.