Cz Silver Vintage Design Bracelet
Cz Silver Vintage Design Bracelet Cz Silver BraceletsSilver BraceletsBracelets Jewellery Categories Home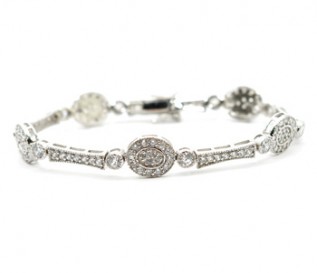 A Beautiful White Cubic Zirconia and 925 Sterling Silver Vintage Design Bracelet finished with rhodium polish.
The bracelet is 7.25 inches long.
All our Jewellery designs can be Custom Made in any carat and/or colour of Gold or in Platinum and can be made using different Gemstones. Please contact us at info@celestelondon.com for any enquiry.